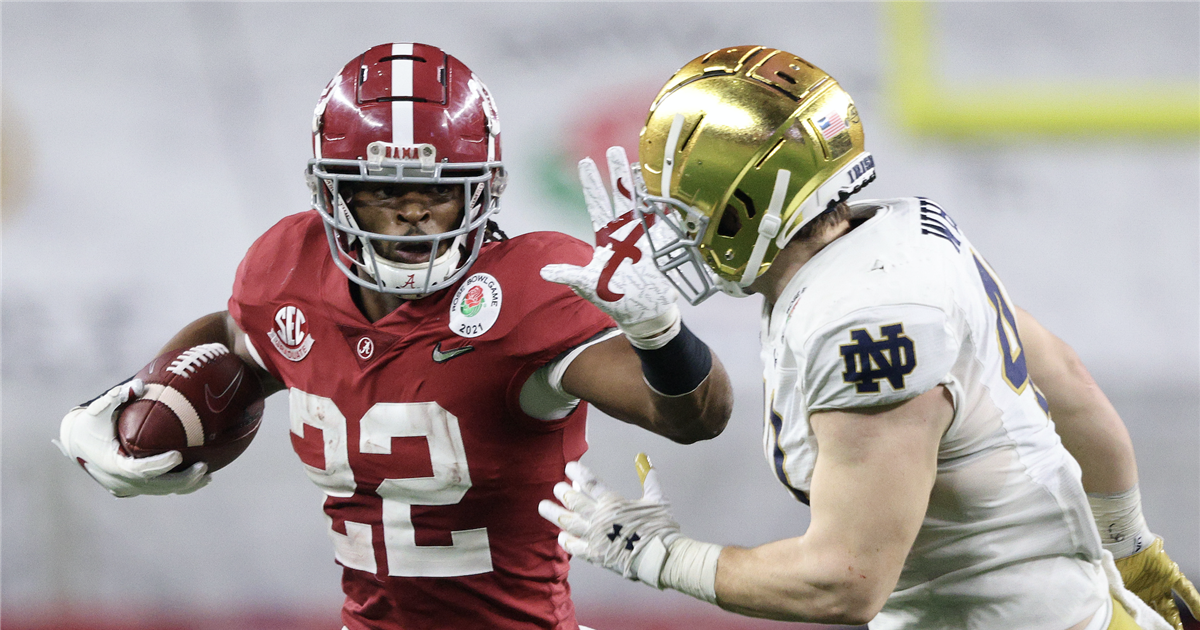 ESPN ranks college football's 10 best
Handing out the title of "Running Back U" in college football is no easy task
Handing out the title of "Running Back U" in college football is no easy task when you consider — in volume — the elite-level talent this sport has produced over the past decade and change. Going back to the start of the BCS era, 49 ballcarriers have been selected in the first round, a heavy portion of that total coming when NFL teams were still putting a premium on the running back position. 
Now? Reigning Doak Walker winner Najee Harris from Alabama might be the only running back selected in the first 32 picks of Thursday night's NFL Draft, which would tie the number of Day 1 ballcarriers taken each of the past two seasons.
As for bragging right, the same handful of schools seem to churn out top-quality running back backs annually, but only one has earned the "Running Back U" moniker.
ESPN published a list of 10 programs it considers worthy of the "Running Back U" title as part of its offseason look at college football's greatest players this century last year and considered the time frame during the Bowl Championship Series and Playoff eras. Included in ESPN's methodology was NFL Draft placement, average NFL value during their first four seasons and college impact.
Get the fastest scores, stats, news, LIVE videos, and more. CLICK HERE to download the CBS Sports Mobile App and get the latest on your team today.
Do you have any beef with the list?