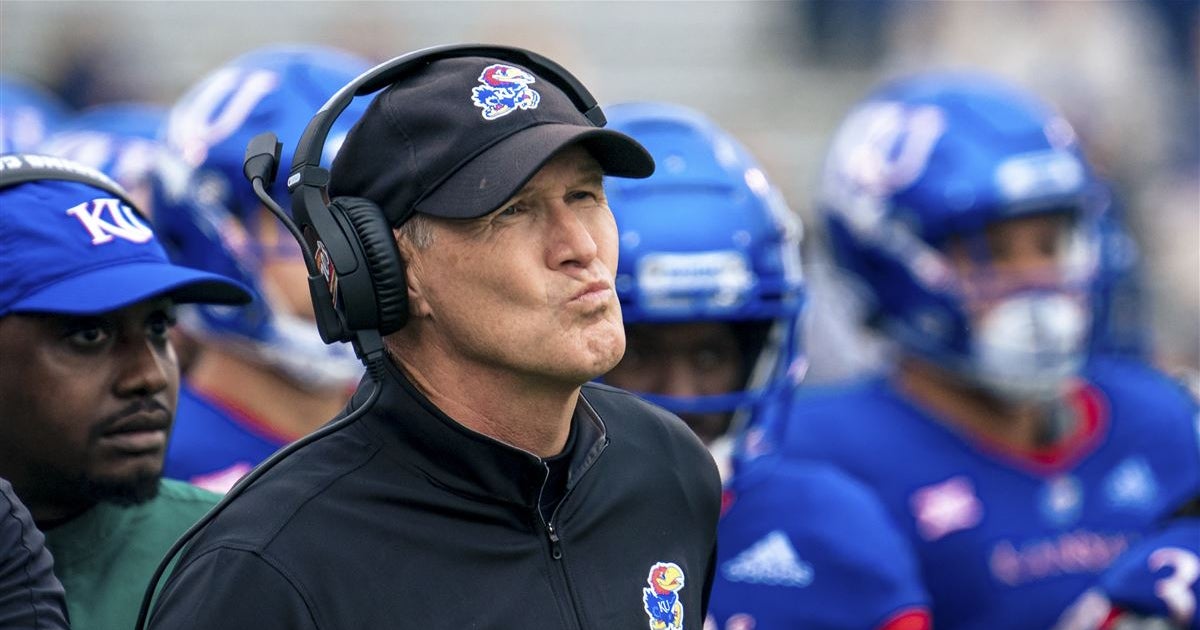 Everything Lance Leipold said after Jayhawks' nail-biting loss to Oklahoma
One of the biggest talks of Saturday's Week 8 college football slate was
One of the biggest talks of Saturday's Week 8 college football slate was Kansas giving Oklahoma a major scare before losing 35-23. Kansas led No. 3 Oklahoma by 10 at halftime and after the Sooners scored a third-quarter touchdown, the Jayhawks responded with a seven-point score of their own. In Year 1 of the Lance Leipold era, where things have been rough, it was certainly progress.
However, Oklahoma scored 14 straight points to take a four-point lead in the fourth quarter and then, facing a fourth-and-three and the prospect of giving Kansas the ball back, Oklahoma star QB Caleb Williams saved the day. Williams looked like Kansas had him dead to rights before he shed some arm tackles and ran for a 40-yard, apparent game-sealing score and an 11-point lead.
But Kansas was not finished, quickly driving back down the field and cutting the lead to five after a 14-yard touchdown pass from Jason Bean to Luke Grimm. And with Kansas once again forcing a fourth down, Oklahoma gave the ball to Kennedy Brooks, who was stuffed before Williams stripped his teammate and carried the ball for a stunning first down. That helped Oklahoma grind down the clock and ultimately add a meaningless score in the final minute.
Get the fastest scores, stats, news, LIVE videos, and more. CLICK HERE to download the CBS Sports Mobile App and get the latest on your team today.
After the game, Leipold took the podium. Below is everything he had to say.