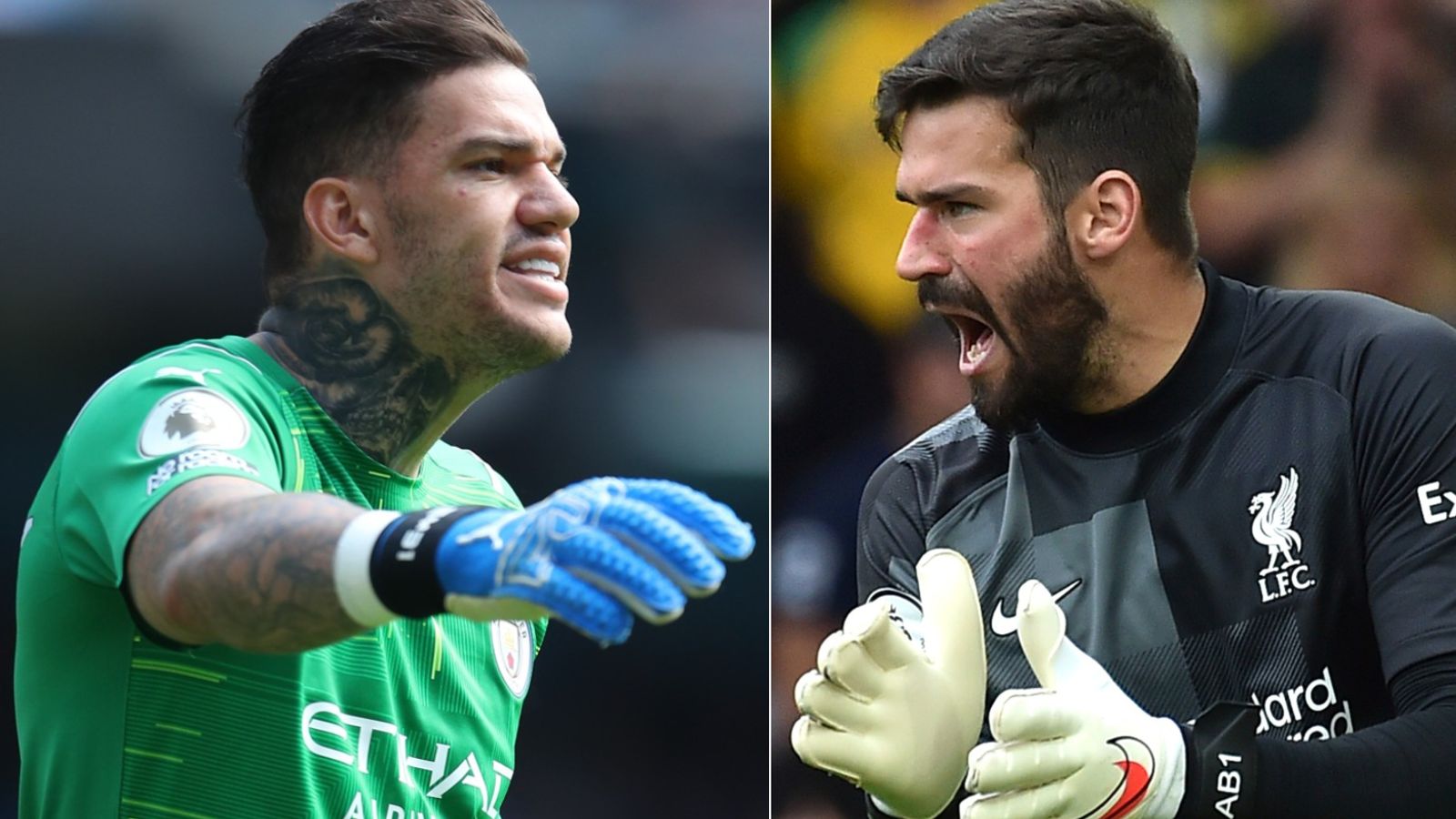 FIFA clears Brazilians to play in Premier League this weekend, along with Chile, Mexico and Paraguay players | Football News
FIFA has cleared players who were called up by Brazil, Chile, Mexico and Paraguay during
FIFA has cleared players who were called up by Brazil, Chile, Mexico and Paraguay during the international break to play in the Premier League this weekend.
On Wednesday it was revealed that FIFA had invoked Article 5 to block Premier League clubs from selecting players who they had refused to release for the latest round of international fixtures, following a request from the Brazilian Football Confederation.
The request came after Premier League clubs unanimously agreed last month not to release players for international matches in countries on the UK Government's red list.
However, following extensive talks with FIFA, the FA and the Premier League, the associations of Brazil, Chile, Mexico and Paraguay agreed to waive the automatic five-day restriction they had the option of imposing.
The resolution was reached late on Friday night, little more than 12 hours before the weekend's fixtures kick off.
A statement from FIFA read: "Based on positive signals and constructive dialogue FIFA has received from the UK government towards the international match window in October, recognising that players have no control over the extreme situation caused by the COVID-19 pandemic and sanitary restrictions currently imposed.
"As a sign of good faith, goodwill and cooperation, the member associations of Brazil, Chile, Mexico and Paraguay, in close consultation with FIFA, have taken the decision to withdraw their complaints in relation to the England-based players, and players bound to play in England, who were not released for the recent international matches.
"On 8 September 2021, the FIFA President, the FA Interim Chair and Premier League Chair sent a joint letter to the UK Prime Minister. The UK government is now open to find a reasonable solution with the three organisations, who are working closely together in a spirit of mutual understanding, in the interests of everyone."
The ruling means Liverpool will have Alisson, Fabinho and Roberto Firmino available for selection against Leeds on Sunday, live on Sky Sports.
Manchester City duo Ederson and Gabriel Jesus will be able to play against Leicester on Saturday, Chelsea will have Thiago Silva available, Manchester United can call upon Fred and Leeds can include Raphina, who missed out on making his international debut.
The ruling could have also prevented players from competing in Champions League matches on Tuesday.
Earlier on Friday during their pre-match press conferences, Liverpool boss Jurgen Klopp and Manchester City manager Pep Guardiola had voiced their displeasure at the situation.
Klopp said: "It is a really difficult situation and really tricky for all the clubs, and the players especially.
"We should not forget at this moment that the players wanted to play these games, the clubs wanted to let the players go but it was not possible."
Chelsea head coach Thomas Tuchel has suggested moving international fixtures to green-listed countries as a solution for making players available for both club and country amid the coronavirus pandemic.

English top-flight clubs did not want the players to travel because of the quarantine restrictions they would have faced on their return to the UK which could have ruled them out for 10 days.
Chelsea head coach Thomas Tuchel suggested that if the issue arises again in future international breaks FIFA should consider switching the venues of matches to avoid quarantines.
"Personally, I think it could be a solution maybe to move games from red listed to green listed countries," Tuchel said. "Like we did with the Champions League."
Everton forward Richarlison had been set to avoid the five-day ban with the Brazilian Football Confederation viewing his situation differently following his involvement at the Olympics.
Everton were under no obligation to allow the forward to play in the Tokyo Games after his involvement in the Copa America just a couple of weeks previously but took a wider view of keeping the player and his association happy.
Wolves and Mexico forward Raul Jimenez, Newcastle's Paraguay midfielder Miguel Almiron and Watford's Francisco Sierralta of Chile are also free to play this weekend.